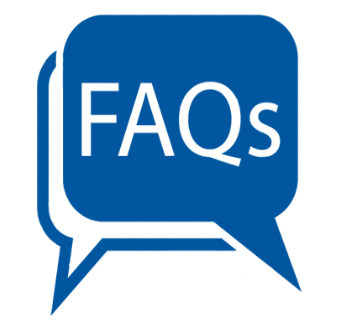 F.A.Q's
What is a PBX?
A PBX is a system that connects telephone extensions of a company to outside public telephone network as well as to mobile networks.
What is an IP PBX?
An IP (Internet Protocol) PBX (Private branch exchange) is a PBX that provides audio, video, and instant messaging for telephony communication.
Are there any cost savings to be had using a VoIP services?
Yes, VoIP can reduce long distance phone expenses coupled with a feature rich system, preciously only limited to larger companies.
Does my business require an internet connection for VoIP (Voice over IP)?
Yes, all VoIP services require a good stable internet connection. The speed and bandwidth size are also important factors to consider when deploying any VoIP services.
What are the features of VoIP solutions?
• Unlimited Extensions
• Unlimited Auto Attendants
• Unlimited Voicemail Boxes
• Cell Phone Integration
• Integrated/Overhead Paging (PA System)
• Remote Phones
• Advanced User Interface (including Find me/Follow Me, Unified Messaging, Call recordings, Voicemail .wav).
• Extension Groups
• Auto Provisioning
• Extension Range Flexibility
• Caller ID Customization
• DID Direct Inward Dialing
• Find Me/Follow Me
• Time of Day Routing
• Extension Call Recording
• On the Fly Recording
• Call Return
• Voicemail Callback
• Voicemail to Email
• SMS Voicemail notification
• Voicemail Web Access
• Voicemail Bypass
• Intuitive VoIP Ready
• Voicemail Blast Groups
• VoIP Ready
What if I have a problem with my telephone system?
Please call us on our support number during office hours or email our technical support out of hours and we will resolve your issues as soon as possible.
I am looking to install my first VoIP telephone system, how quickly can you get it installed?
Depending upon how many handsets you require and the complexity of your setup, we can normally have you up and running within a few days.
What if my system requires networking?
Our installation team are experts in new installs or can help you re arrange your current setup, we will evaluate your requirements and offer you the most cost effective solution.
I need a short term telephone solution, can you help?
YES! We offer short term deals to business that require solutions for short term campaigns?
How long are your contracts for the call centre solution?
Our call centre solutions are all on monthly contracts. All we require is 30 days notice to downgrade.
Can Xcess Telecom provide telephone numbers for different areas for business?
Yes! We can offer you numbers local to the areas you are working in. Statistically you will have a much better response rate when a potential customer sees an area code they recognise.
I am not happy with the service you provide, what can I do?
In the very rare event that you feel as a client we have let you down, then please contact us as soon as possible and we will try and make it right. We really value all feedback from our customers and this all helps us to develop our customer service across the business.
Do we have to buy all our hardware from Xcess?
On new installations, we will offer our clients a range of hardware that suits all budgets. Howver we do understand that you may have spent a lot of money on purchasing hardware in the past. On this occasion we will work with you and reconfigure your existing hardware so they work with or systems.
Can I keep my existing number?
Once you have migrated across to Xcess Telecom, you can keep your existing number. On some occasions it is not always possible so we can advise you on how we can redirect numbers for you.
What are your billing cycle dates?
We bill for line rental 1 month in advance and call charges in arrears. All payments are collected via direct debit. We provide itemised bills for free so you can see exactly what you are paying for.
Hardphone
Advantages:

 Easy to use features


 Caller divert


 Call pick


 Transfer


 Conference


 Do not disturb


 Durable


 Powered by Power over Internet eliminating the need for extra power supply, simply plug into PC/ laptop.


 Can be powered by conventional PSU Power Supply Unit


 Headset ideal for office workers must be compatible with ip phone