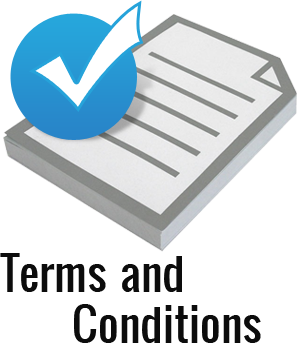 Terms and Conditions
Agreement
This Agreement sets out the terms on which Xcess Telecom Ltd agrees to provide services ("Service") to you. This Agreement commences on the date that Xcess Telecom first accepts your order.
The expressions, "Xcess Telecom", "we" and "us" and "our" mean Xcess Telecom Limited, whose registered office is at 18-24 Stoke Road, Slough, Berkshire, England SL2 5AG. The expressions "you" and "your" mean you the customer.
1.
Essential Service Information

 By signing up to the Service you understand and agree that the Service may not offer all of the features you may expect from a traditional phone line and may sometimes be unavailable as a result of things over which we have no control, for example, power disruptions and failures of your internet service provider (ISP) or broadband connection. You must maintain your broadband connection in order to use the Service.

 If the Services are fully operational, 999/112 public emergency call services can be accessed. However, you understand and acknowledge that there may be some limitations as set out in the following paragraphs.

  If there is a Service outage for any reason, such outage may prevent access to 999/112 dialling.

 It may or may not be possible for emergency operators and authorities to identify your location and phone number when you dial 999/112. You will need to state your location and phone number promptly and clearly, as emergency operators and authorities may not have this information.

 Emergency operators and authorities may or may not be able to identify your phone number in order to call you back if the call is unable to be completed, is dropped or disconnected, or if you are unable to speak to tell them your phone number and/or if the Service is not operational for any reason. Emergency operators and authorities may also not be able to hold your line open in the event you hang up.

 You agree to inform potential users of the Service of the above limitations and you understand and accept that you should always have an alternative means of accessing 999/112 emergency services.

 If Xcess Telecom suspends the Service you may not be able to dial 999/112.
Number portability may be unavailable with the Service. If you move your service to or from Xcess Telecom or to or from another provider you may not be able to keep your telephone number. Xcess Telecom will not process a number porting request unless your account is completely current, including payment for all Service charges and applicable disconnection fees.

 At Present Xcess Telecom Ltd. Do not support 999/112 emergency services.

 It is essential that anyone in the business who use the telephony services provided by us are made aware of this.

 Please ensure all data you are using is formatted correctly.

 The following are distress numbers and should be avoided at the beginning of any CLI
E.G. 0121 – Birmingham Number, This number dialled incorrectly i.e.  0112 would dial the Emergency services.

 List of Numbers to monitor:
111  Accident Emergency
101  Police
112/999 Emergency Services
911  Police
All Clients will need to present a CLI for compliance purposes.
2. Use of the Service, Suspension and Termination

 You agree that you will use the Service in accordance with such instructions as we may notify to you from time to time and in accordance with any applicable laws and regulations. You are responsible for all activity and usage of the Service and for any breaches of this Agreement that may result. You must ensure that the Service is not used, whether by you or by anyone else, for any unlawful or fraudulent purposes.

 You agree that you will not use the Service nor allow others to use the Service:

 To send a communication which is defamatory, abusive, obscene, offensive, menacing or otherwise criminal in nature or in breach of any copyright, privacy or any other rights; or


In a way that in Xcess Telecom's reasonable opinion is likely to affect the quality of the Service or any other service provided by Xcess Telecom.


 To use the Service for auto-dialling, continuous or extensive call forwarding, telemarketing, fax broadcasting or fax blasting. We reserve the right to immediately terminate, modify or upgrade the Service.

 Xcess Telecom does not presently offer or support the Service to customers located in countries other than United Kingdom. If you remove the Equipment to a country other than the United Kingdom and use the Service from there, you do so at your own risk, including the risk that such activity violates local laws in the country where you do so. You are liable for any and all use of the Service and/or Equipment by any person making use of the Service or Equipment provided to you.

 You agree that the Service is for your own use only and that you will not without our prior consent in writing re-sell or re-supply the Service to others for money or monies worth.

You must not reconfigure or tamper with any equipment supplied to you for the purpose of accessing the Service ("Equipment"). In the event that you do reconfigure or otherwise tamper with Equipment, we reserve the right to withhold support and suspend or terminate the Service. The Equipment must be kept and used in strict accordance with instructions issued by the manufacturer or us and must not be used in conjunction with other equipment not approved by the manufacturer or us. You are only permitted to use the Equipment to connect to the Xcess Telecom network.

You agree to notify us immediately, in writing, by electronic mail or by calling the customer support line, if equipment used to access Service is stolen or if you become aware at any time that your Service is being stolen or used fraudulently. When you call or write, you must provide your account number and a detailed description of the circumstances of the equipment theft or fraudulent use of Service. Failure to do so in a timely manner may result in the termination of your Service and additional charges to you. You will be liable for all use of the Service using equipment stolen from you and any and all stolen Service or fraudulent use of the Service. Notwithstanding anything herein to the contrary, credits will not be issued for charges resulting from fraud that arises out of third parties hacking into the equipment, other equipment used by you or the internet. This includes, but is not limited to, phone/PBX hijacking, wireless hijacking or other fraud arising out of a failure of your internal/corporate procedures. We will not issue credit for invoiced charges for fraudulent use resulting from your negligent or wilful acts or those of an authorised user of your Service.

All information provided by you shall be true and accurate and will be relied upon by us for the provision of the Service.

If at any time, the Service is affected or unavailable other than due to our fault you will continue to be billed for the Service.

 Without prejudice to our rights to terminate this Agreement, we may suspend the Service if we reasonably believe you are in breach of any term of this Agreement or any other agreement with us or you abuse or threaten us, or a member of our staff. We may also suspend the Service if we are obliged to comply with an order, instruction or request of government or other competent authority.

 Upon any suspension or termination by us, you are responsible for the full month's charges to the end of the then current Billing Period, including without limitation unbilled charges, disconnection fees and other charges all of which immediately become due and payable. We may immediately charge these amounts to your debit or credit card. We may or may not agree to restore your Service. Before we agree to restore your Service a re-activation fee will be charged.

 We can end this Agreement immediately upon notifying you by email if:

 You breach this Agreement and fail to remedy the breach within a reasonable time specified in a written notice from us to do so.


You make, or offer to make, an arrangement with your creditors; you commit an act of bankruptcy; someone brings a petition,receiving order or administration order against you to make you bankrupt, you are a limited company and a resolution to wind you up is passed or a receiver or administrator is appointed over all or part of your assets. We can also end this Agreement if we think any of these things or something similar may happen;


Any regulatory change affecting our ability to offer the Service is introduced, including but not limited to any authorisation or licence under which we provide the Service expiring or being revoked.


 We may terminate this Agreement at any time without liability to you if any underlying arrangement with other operators or suppliers is terminated for whatever reason.
3. Cancellation

  Xcess Telecom bills in regular recurring monthly cycles commencing from the date on which Xcess Telecom accepts your order and ending on the day before the same date in a following month ("Billing Period"). If you want to cancel this Agreement in full, or if you want to cancel some but not all of your lines and other features of the Service, you must notify by writing at info@tdl-uk.com with subject "cancellation". Your written notice of cancellation must be received no later than 2 working days before the end of the then current Billing Period otherwise cancellation will not become effective until the end of the next following Billing Period. Xcess Telecom will send you confirmation of your cancellation by email. A working day does not include Saturdays, Sundays or any public or bank holiday in the United Kingdom.

 You will be charged a disconnection fee in respect of each line and other Service feature disconnected and you will be responsible for paying all charges under the applicable pricing plan including without limitation unbilled charges and other charges all of which immediately become due and payable. If a line or other Service feature is disconnected after 1 year following the activation date, the applicable disconnection fee is waived.
4. Charges and Payment

Provision of the Service is conditional upon you paying all fees and charges applicable to the Service in accordance with this Agreement. Where VAT must be paid we have included it at the current rate. You agree that we shall provide you with an electronic modified VAT invoice showing the total amount due and the amount of VAT payable.

 If payment is by credit card, Xcess Telecom reserves the right at any time to stop accepting credit cards from one or more issuers.

 If your credit or debit card details change you must notify us immediately. Failure to do so may lead to suspension or termination of your Service.

Your initial order for the Service authorises Xcess Telecom to charge your debit or credit card. The authorisation will remain valid until 30 days after Xcess Telecom receives your written notice terminating Xcess Telecom's authority.

We may at any time, impose a credit limit on your account and we may charge your debit or credit card for the full amount of charges incurred at any time and offset the amount credited against the full amount of charges due at the end of the Billing Period.

We may suspend or terminate your Service at any time acting reasonably, if you fail to make any payment when it becomes due. You must pay all sums due in full and you cannot set off, deduct or withhold any part of any sum you owe us. We reserve the right to charge for administration costs incurred in recovering any sum you owe us and we reserve the right to employ debt collection agencies, to assign the right to collect your debt or to factor your debt to a third party for collection.

All subscription charges will be billed monthly in advance and all usage-based charges will be billed monthly in arrears, together with and any other charges which Xcess Telecom decides to bill in arrears.

We can change the payment terms for any good reason, for instance, if you do not pay your bills on time.

You must notify Xcess Telecom in writing within 7 days after the date of your debit or credit card statement if you dispute any Xcess Telecom charges. Billing disputes must be notified to billing@tdl-uk.com

If you use the Service in a manner that is inconsistent with a particular Xcess Telecom pricing plan we reserve the right to apply the pricing plan that corresponds to the level and type of use you make of the Service. If you use the Service other than for normal and reasonable purposes and contrary to usage patterns reasonably expected of a residential or small business user as the case may be, we may suspend or terminate the Service immediately in which case you will be responsible for paying all charges under the applicable pricing plan including without limitation unbilled charges, disconnection fees and other charges all of which immediately become due and payable.

 If you accept an equipment upgrade, special offer, promotion or benefit, such as a free month of service, free installation, a rebate or other incentive, there may be a term commitment associated with the benefit you accepted ("Commitment"). The Commitment will be disclosed as part of the promotion. The Commitment begins on the date you activate the new equipment or accept the special offer, promotion or benefit. If your Service is disconnected prior to the end of the Commitment period, you agree to pay Xcess Telecom a recovery fee in an amount equal to the difference between the price you paid and the suggested retail price (SRP) of the goods, service or other benefit you received at the time the Commitment period began. Recovery fees are cumulative and in addition to any other charges or fees you may owe Xcess Telecom, including any disconnection fees.
5. Ownership and Risk
Where Xcess Telecom supplies the Equipment to you, the Equipment remains the property of Xcess Telecom and you must take good care of it. You bear all risk of loss or theft of, or damage to, the Equipment.
6. Changing the Agreement

  We may change the terms and conditions of this Agreement and our charges and pricing plans at any time. We shall endeavour to notify you of changes to pricing plans and charges at least 5 days before they are due to take effect, however, we may have to make changes without giving the full 5 days' notice. You agree that if you use the Service after any changes take effect you will be bound by the changes.

Provided you have not used the Service following any change as described in clause 6.1, you may end this Agreement without incurring any disconnection fee if the changes are significantly to your detriment provided that you will remain liable for all charges due up until the date of termination.
7. Warranty

  We warrant that we shall provide the Service with reasonable skill and care, within a reasonable time and substantially as described in this Agreement. We do not warrant that the provision of the Service will be fault free or uninterrupted but will use all reasonable skill and care to provide and maintain the Service. We do not make any other promises or warranties about the Service and will not be liable for: (i) any failure of performance due to causes beyond our control, including, but not limited to, acts of God, fires, floods or other catastrophes; national emergencies, insurrections, riots or wars, acts of terrorism, strikes, lockouts, work stoppages or other labour difficulties; and any law, order, regulation or other action of any governing authority or agency thereof. You acknowledge and agree that in entering into this Agreement you do not do so on the basis of, and do not rely on any representation, warranty or other provision except as expressly provided in this Agreement and all conditions, warranties or other terms implied by statute or common law are excluded to the fullest extent permitted by law. The Equipment and the Service is made available "as is" for your own use only. Nothing in this Agreement affects your statutory rights.
8. Liability and Indemnity

Nothing in this Agreement excludes or limits our liability for death or personal injury caused to you by our negligence, or for any liability that cannot be excluded or limited by law.

You accept and agree that you will have no claim against us or any underlying network access provider if you are unable to access the Service and the exclusions and limitations of liability in this clause 8 shall apply to all claims arising from your use of the Service including claims against our network access providers.

We Shall not be liable you or any third party in contract, tort, including any liability for negligence or breach of statutory duty, or otherwise, for any loss of revenue, business, anticipated savings, profits, (whether or not in each case they are considered to be direct or indirect losses) corruption or destruction of data, or for any indirect or consequential loss howsoever arising, or in connection with any computer virus or system failure even if we are expressly advised of the possibility of such damage or loss.

In the event of any failure in the Service or Equipment, we shall not be liable to you for any charges incurred by you should you divert your traffic to another provider.

You will indemnify Xcess Telecom from and against any and all costs, expenses, (including reasonable legal fees), claims, demands and actions arising from or related to any breach of this Agreement or any misuse of the Service or Equipment (whether or not supplied by Xcess Telecom).
9. Matters Outside Our Control
We shall not be liable to you or be in breach of this Agreement for any delay or failure in performance if such delay or failure is due to a cause beyond our reasonable control.
10. Licence and Intellectual Property

Xcess Telecom grants to you a non exclusive non-transferable licence to use the software in the Equipment ("Software") for the purpose for which it is intended and for no other purpose. You will not reproduce the Software and you will keep the Software in confidence. You will not (to the extent that Xcess Telecom Cannot prohibit such acts by low) modify, adapt, translate, reverse engineer, decompile or disassemble the Software or create any derivative work based thereon or merge or include the Software with or in any other software.

All websites, corporate names, service marks, trademarks, trade names, logos and domain names (collectively "marks") of Xcess Telecom are and shall remain the exclusive property of Xcess Telecom throughout the world. Nothing in this Agreement shall grant you the right or licence to use such marks.
11. General

We can record any conversations between you and our staff.

If we fail to enforce a right under this Agreement, that failure will not prevent us from enforcing other rights, or the same type of right on a later occasion.

If a clause or condition of this Agreement is not legally effective, the remainder of this Agreement shall be effective. We can replace any clause or condition that is not legally effective with a clause or condition of similar meaning that is.

Except as provided in clause 8.2, nothing in this Agreement confers on any third party any right to enforce any of its provisions pursuant to the Contracts (Rights of Third Parties) Act 1999, but this does not affect any right or remedy of a third party which exists or is available apart from that Act.

You may not assign or transfer any of your rights or obligations under this Agreement without our prior written consent.

Those clauses the survival of which is necessary for the interpretation or enforcement of this Agreement shall continue in full force and effect in accordance with their terms notwithstanding termination or expiry of this Agreement.

This Agreement represents the entire agreement and understanding between us in relation to the subject matter hereof and supersedes all prior understandings and representations, whether written or oral. This clause shall not affect the parties' rights and remedies in respect of any fraudulent misrepresentation.

This Agreement is governed by the laws of England and Wales and the parties submit to the exclusive jurisdiction of the English Courts.

We shall not be liable to you for any loss or damage due to any cause beyond our reasonable control such as failure or shortage of power supplies, acts or omissions of other communications providers, compliance with any law or court order, acts or omissions of local or central government or other competent authorities.